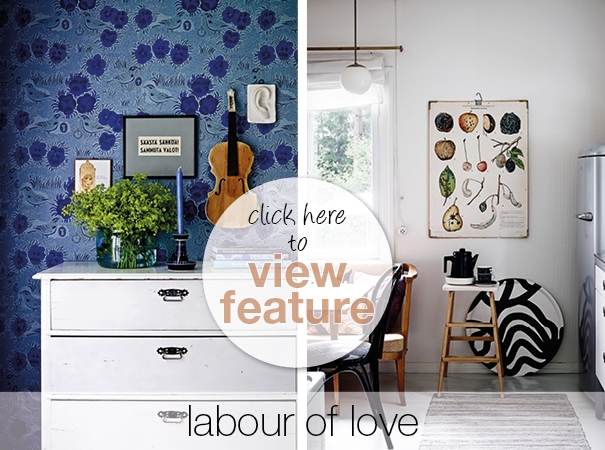 Dear ,
We are pleased to present our latest features:
Who wouldn't want to dwell in such an enchanting cottage in the silence of the Finnish countryside? Enjoying the long, long days of summer? Once so badly neglected, Annika put utter labour of love into this cottage: vintage floral wallpapers, furniture and other treasures set the tone of her style, while a burst of colour add the final touch in each room. Be inspired!
Location: Orisuo, Finland | Production: Features & More | Styling: Wilma Custers | Photography: Krista Keltanen | Text: Wilma Custers | Nr of Images: 65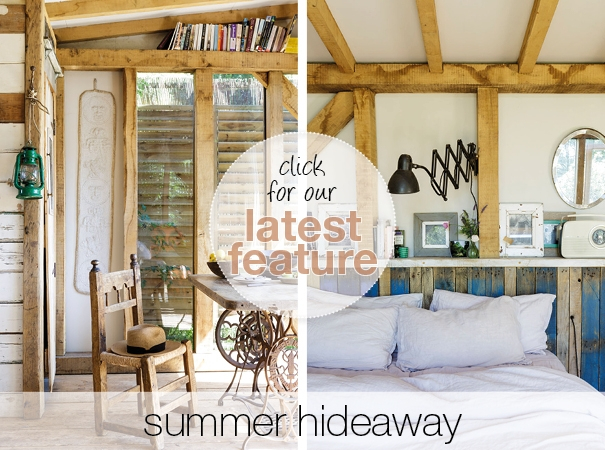 Not even in her wildest dreams Jo actually thought she'd have a summer hideaway. Yet she does! Constructed with just wood and glass, she now enjoys her cosy retreat, smartly tucked away in a lush, terraced garden and a view that cannot be described. See how simplicity meets quiet sophistication...
Location: Bristol, United Kingdom | Production: Features & More | Styling: Wilma Custers | Photography: Mark Bolton | Text: Chantal Hintze | Nr of Images: 44